Entertainment
Federico Jusid, the composer of the most outstanding series and films, is presented at the Teatro Colón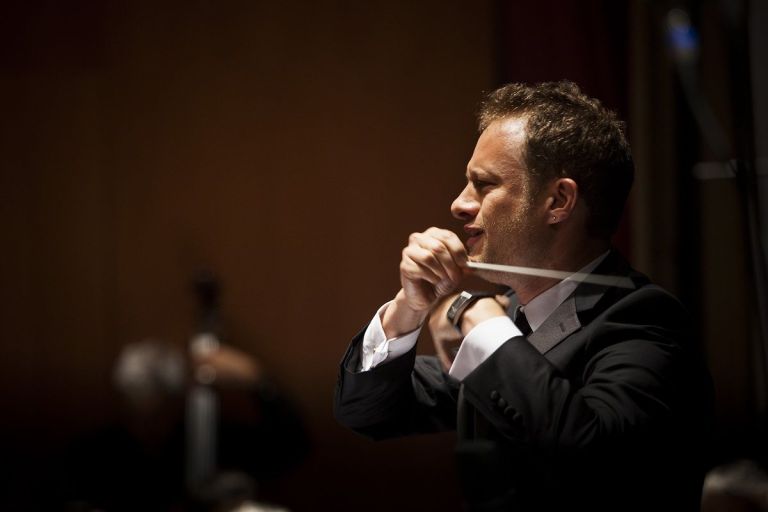 Wednesday, November 23, 2022

Son of the renowned film director Juan José Jusid and actress Luisina Brando, Federico who now lives between Madrid and Los Angeles, grew up between stages and sets. He distributes his professional activity between concert music, with works premiered by the most outstanding orchestras in the world, and the composition of soundtracks, already having to his credit more than seventy feature films and forty television series.
In this concert, Jusid will perform at the helm of the Buenos Aires Philharmonic Orchestra, performing works by Ginastera, Nante and two pieces of his own. One of them, a concert for accordion and symphony orchestra, dedicated to the soloist Iñaki Alberdi, a work commissioned by the Philharmonic. The work will have several subsequent performances with different European orchestras, after this premiere, for which he has invited his mother, as a speaker.
Among his original compositions for films, the score for the multi-award winning The Secret in Their Eyes, winner of the Oscar for best foreign film. And among her most outstanding series, she finds The Englishby Hugo Blick starring Emily Blunt.
In recent years he has been distinguished with several international awards, nominated for an Emmy, three Platinum awards, two Goyas, among others.
Jusid has performed as a soloist in some of the most recognized venues in North America, Asia and Europe, such as Carnegie Weill Hall in New York, the Israel Philharmonic Orchestra House in Tel Aviv and the National Auditorium in Madrid. The "Museo del Prado" has commissioned a chamber work for her anniversary, the University of Alcalá de Henares has commissioned a lyrical work for her 500th anniversary, among other important commissions.
Since 2005 and for more than ten years, Federico has been resident composer and pianist of the Sonor Ensemble (a chamber ensemble made up of professionals with extensive symphonic and chamber music experience). During these years he has toured throughout Spain, Europe and Asia performing repertoire music as well as his own compositions.
In addition, Jusid has performed with world-renowned orchestras such as the Argentine National Symphony Orchestra, the Bratislava Symphony Orchestra, the Paris Sinfonietta, the Galicia Symphony Orchestra, the Spanish Radio Television Orchestra, to name a few.