Sports
"I feel ready for that"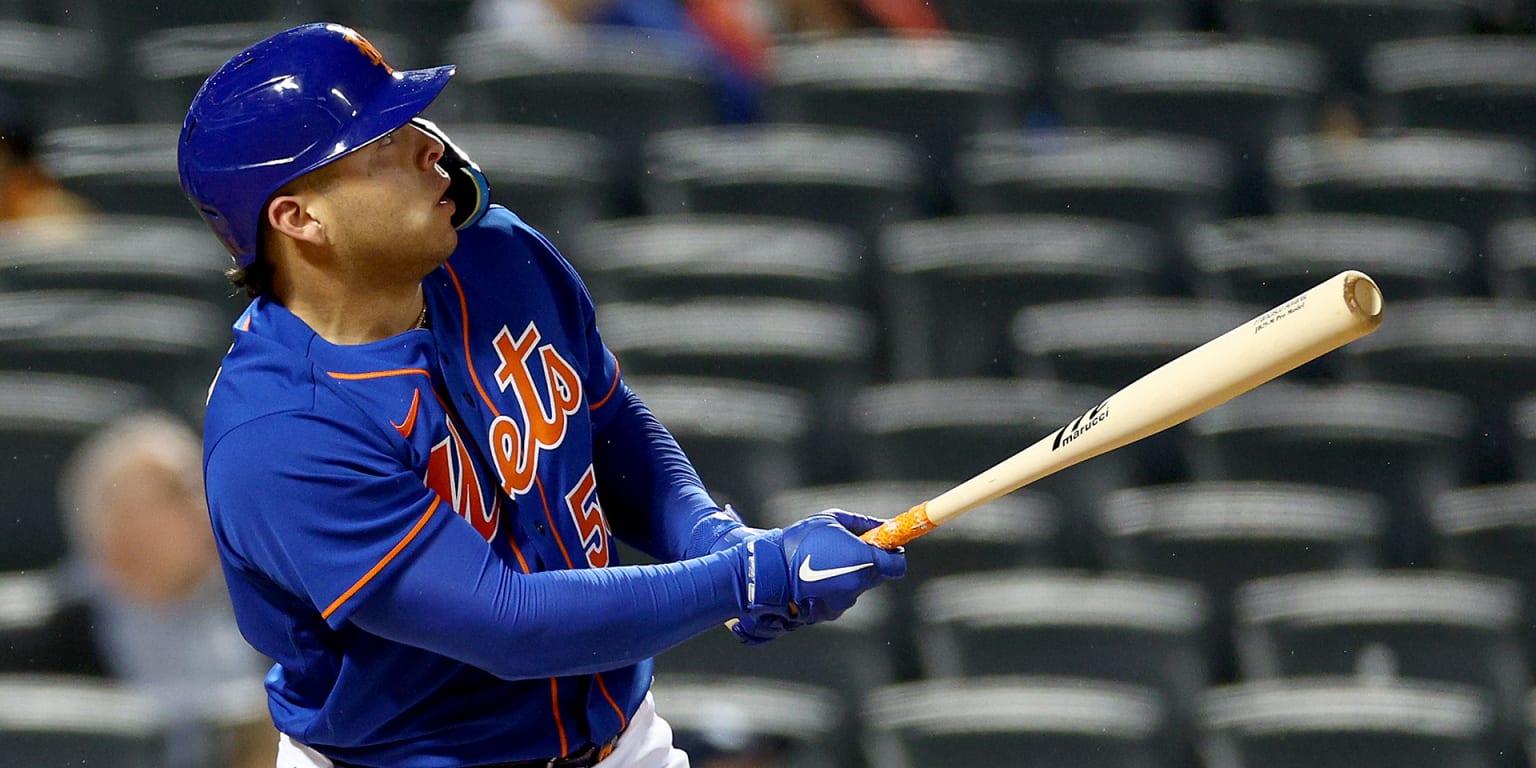 When will that future arrive in Queens? If it were up to Álvarez, the wait wouldn't be very long.
"I aspire to be the team's starting catcher," Álvarez said this week in conversation with MLB.com. "I'm going to work for it; I feel ready for that."
First of all, the Venezuelan has to fully recover from a right ankle surgery, an operation that was performed in October to repair damage to the cartilage in that area. And second, Alvarez is still in the process of fine-tuning his defensive game at catcher, where he has a rating of 50 on MLB Pipeline's 20-80 scale.
"I love working, I love learning," Álvarez said of his evolution as a catcher. "Behind the plate, there is always something to learn, there is always something to see, there is always something to know. You always have to be aware of the little things, the runners, the coaches, the managers. You have to learn all the little things that happen in the game. I think it is interesting to learn to quechar and learn to play as well".
As for the offensive end, there has never been any doubt about Álvarez's ability. In 2022, when he appeared in his second straight All-Star Futures Game, the Guatire native had an .885 OPS, 27 home runs and 78 RBIs in 495 plate appearances between Double-A and Triple-A. In three minor league seasons, Alvarez has a .911 OPS and 58 home runs in 253 games.
and in his small sample in major leagues At the end of 2022, Álvarez hit a 439-foot homer in front of his family at Citi Field, part of a 12-2 performance with that drive, a double and four strikeouts and two walks in 12 plate appearances.
All this has earned him the status of being the most promising prospect in MLB Pipeline, something that the young man has managed to carry with ease.
"I feel like that's not a distraction," Álvarez said about it. "My mind is focused on playing every day and giving 100%. So, I don't think it's something very big."
With Álvarez rising in the Mets' system, the team traded catcher James McCann to the Orioles in December. Now, Omar Narváez and Tomas Nido are the top catchers in Queens, but that appears to be simply to give Álvarez time to polish himself up — probably at Triple-A — to start the 2023 season.
With the Mets aiming for everything, they will give Alvarez time to make it to the big team once and for all prepared to handle a veteran pitching staff, which includes future Hall of Famers Max Scherzer and Justin Verlander.
"I'm crazy to ask them various questions and talk to them about the game and learn from them," Alvarez said, referring to the aforementioned two. "They are future Hall of Famers and to be able to talk to them, to have the comfort of asking them questions and for them to have an appropriate answer, must be very good. And for one too."