Entertainment
Jenna Ortega, Taylor Swfit, Millie Bobby Brown or BTS, awarded at the Kids' Choice Awards 2023 broadcast by Nickelodeon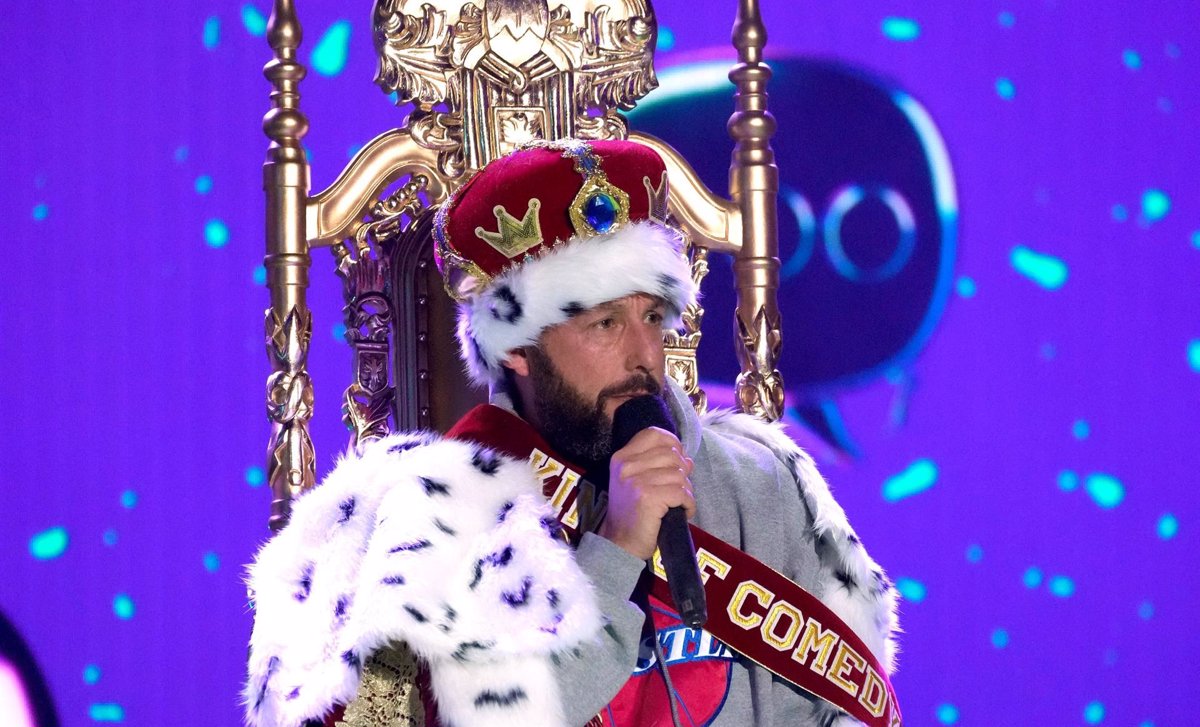 MADRID, 7 Mar. (CulturaOcio) –
Last Saturday, March 4, it was held in Los Angeles 36th Kids' Choice Awards organized by Nickelodeon, in which, among other award winners, Adam Sandler won the King of Comedy Award for Lifetime Achievement Over the Last 30 Years. The television channel will broadcast the gala, in which the "favorite Spanish artist" and the "favorite Spanish influencer" chosen by Spanish children will be revealed, this Wednesday, March 8, starting at 6:00 p.m. and 9:30 p.m. hours.
For the event, which was presented by the tiktoker charli d'amelio and by NFL anchor and commentator nate burlesonstars of the moment passed as Jenna Ortega, Landon Barker, Bella Poarch, Olivia Rodrigo, Dove Cameron either Miranda Cosgrove. In addition, along with the aforementioned award for Adam Sandler for his career, the Kid's Choice Awards, in which the artists Bebe Rexha and Lil Baby performed, awarded Optimus Prime -leader of the Autobots in the Transformers saga- with the "Award to All a Career" by Pete Davidson, Dominique Fishback and Anthony Ramos, cast members of Transformers: Rise of the Beasts.
Other celebrities who participated in the event were Chris Pine, Michelle Rodriguez, Lil Uzi Vert, Justin Wilson II, Michael Le, Markell Washington or the protagonists of the next live action movie of The Little Mermaid, Awkwafina, Halle Bailey and Melissa McCarthy. In addition, wrestling stars Becky Lynch, Bianca Belair and The New Day (consisting of Kofi Kingston, Xavier Woods and Big E) were measured at the Kid's Choice Awards.
During its broadcast this Wednesday on Nickelodeon, the "Favorite Spanish Artist" and "Favorite Spanish Influencer" will be revealed, chosen by Spanish children. The candidates are Adexe y Nau, Carlos Higes, Luna Fulgencio and Laia Oli in the first category and Alicia Martínez (By Hermoss), Rubén George, Indy and Laura Rouder in the second.
FULL LIST OF WINNERS:
TELEVISION
FAVORITE KIDS' TV SERIES
The Fairly OddParents: More Magical Than Ever
FAVORITE REALITY SHOW
MasterChef Junior
FAVORITE TV ACTRESS (CHILD)
Olivia Rodrigo (Nini, High School Musical: The Musical: The Series)
FAVORITE TV ACTRESS (FAMILY)
Jenna Ortega (Wednesday Addams, Wednesday)
FAVORITE FAMILY TV SERIES
Wednesday
FAVORITE CARTOONS
sponge Bob
FAVORITE TV ACTOR (CHILD)
Joshua Bassett (Ricky, High School Musical: The Musical: The Series)
FAVORITE TV ACTOR (FAMILY)
Finn Wolfhard (Mike Wheeler, Stranger Things)
CINEMA
FAVORITE MOVIE
Sonic 2: The Movie
FAVORITE MOVIE ACTOR
Dwayne Johnson (Black Adam/Teth-Adam, Black Adam)
FAVORITE ANIMATED FEMALE VOICE
Selena Gomez (Mavis, Hotel Transylvania: Transformania)
FAVORITE ANIMATED MOVIE
Minions: The Origin of Gru
FAVORITE MOVIE ACTRESS
Millie Bobby Brown (Enola Holmes, Enola Holmes 2)
FAVORITE ANIMATED MALE VOICE
Dwayne Johnson (Krypto, DC League of Super Pets)
MUSIC
FAVORITE FEMALE SINGER
Taylor Swift
FAVORITE MUSIC GROUP
bts
BEST MUSICAL COLLABORATION
"Sweetest Pie"- Megan Thee Stallion, Dua Lipa
FAVORITE ALBUM
"Midnights (3am Edition)"-Taylor Swift
FAVORITE MUSIC INFLUENCER
Bella Poarch
FAVORITE MALE SINGER
Harry Styles
FAVORITE SONG
"As It Was"-Harry Styles
FAVORITE RELEASE ARTIST
Dove Cameron
FAVORITE GLOBAL STAR
Harry Styles (UK)
OTHER CATEGORIES
FAVORITE CONTENT CREATOR
charli d'amelio
FAVORITE INFLUENCER FAMILY
Ninja Kidz TV
FAVORITE ATHLETE
Lebron James
FAVORITE PET OF A CELEBRITY
Olivia Benson Swift
FAVORITE CONTENT CREATOR
MrBeast
FAVORITE SPORTSMAN
Serena Williams
FAVORITE VIDEO GAME
Minecraft
FAVORITE BOOK SAGA
Harry Potter