Entertainment
Marcianeke and The Beatles: the interview that went viral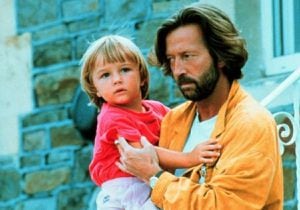 The entire conversation lasted just over twenty minutes, but like everything on television it will be remembered for just six seconds. That lasts the viral that circulates on social networks where Marcianeke responds to a unique interview by journalists Pablo Márquez and Davor Gjuranovic from TVN.
—The Beatles you don't like them, do you?
"Huh?"
-The Beatles…
—I (would be) happy if I get to share one day with them.
The moment occurred in the segment "Sonidos 24" of the newscast 24 hours of TVN. That is where Matías Muñoz arrived, one of the most listened to urban musicians in Chile, and better known by his alias Marcianeke.
In a colorful 90s outfit Beavis and Butt-Headsymbols of the best years of MTV, Marcianeke has just left Cerrillos, where she appeared at the Lollapalooza Chile festival with Pailita, to give an interview with the TVN newscast.
To the rhythm of the song "Calle y pistola", the conversation is led by the host Davor Gjuranovic and the music critic Pablo Márquez, who began by asking about the importance of the Perry Farrell festival and the phenomenon that the talk songs have meant.

About 15 minutes into the talk, Márquez asks Marcianeke which artists inspire him. "Artists with whom I am very close, undervalued artists and great artists with whom I would like to collaborate", the talker begins by saying.
—But do you have a musical idol in the world? —interrupts the driver of 24 Hours.
"It's always been Ñengo Flow," Marcianeke replies about the influential Puerto Rican musician who accumulates several million views on platforms.
Then, Marcianeke rounds off the idea that they have even recorded songs like "Waka waka" and "Bien mala" together:
—My dream of sharing with him has already come true. And there are other great artists that perhaps I don't see as much as a fan, but already being with them… because they are artists that one listened to as a child…
"But any of the world's classics?" Gjuranovic insists on the program again.
"Ñengo Flow, Bad Bunny, I'm going there," Marcianeke repeats patiently. I am doing my best to be closer to them.
"You don't like The Beatles, do you?" —the TVN journalist finally launches and the moment of the viral begins.
After Marcianeke's response, the journalists laugh and Márquez tries to quickly change the subject.
He asks her if the parties in her videos are real.
"Twice they ask him and both times Marcianeke answers Ñengo Flow, but since the interviewers don't know who Ñengo is and what his historical value is, they act as if it weren't a valid answer and that's when Gjuranovic asks him if he likes Beatles".
That's what music critic Salvador Escobar says in an extensive post published on the networks of his Microtraffic podcast, where he has specialized in giving size and detail to the most current urban music.
"What both journalists wanted was for Marcianeke to mention familiar names to them," he adds.
Then he continues: "Deep down, they loaded the entire weight of their musical ignorance on the back of an urban artist with a fraction of their age and a cultural heritage different from theirs. Someone who doesn't have to know about Anglo-Saxon music from sixty years ago".
Escobar closes with a reflection: "When Marcianeke says that last year at Lollapalooza she brought more people than Miley Cyrus, the ball kept bouncing to talk about why young Chileans now prefer national music over gringo music. But not. Márquez prefers to laugh as if it were a joke and Gjuranovic reduces everything to 'How does it feel to be listened to so much?'".

But in the networks there was also another tenor of opinions.
"Either he was making a joke, or Marcianeke didn't know anything about The Beatles. This current generation believes that life began with them," says a Twitter user.
Another commented: "My 12-year-old daughter knows who Queen, The Beatles, Rolling Stones is because I listen to them. If they don't listen to that kind of music around him, he doesn't have to know. Let's accept the generational change, let's stop thinking we're better for wearing a shirt with a tongue".
"Knowing that The Beatles exist is part of a basic culture. It is as if a footballer today did not know that Pelé or Maradona existed ", pointed out a third.
A room even took a few minutes to mix "Come together" by the English with the voice of the Chilean. this was the result.
Today, the urban musician posted a message about the viral and the wave of comments and criticism he received for his slip with the Beatles.
"Thanks to everyone who defended me", part saying in his Instagram story. "You know that TV always tries to trample in some way," writes Marcianeke. "They forget that we are good and loved."
Even the voice of "Dímelo ma" shared the messages left by two continental stars of the urban genre on Instagram.
"Such stupid people, success for the artist and hopefully all his goals will be fulfilled," Puerto Rican Jay Wheeler, author of "La curiosidad" told him.
"Stupid, idiots, mediocre," wrote the Dominican Arcángel, the last collaborator of the well-known Argentine producer Bizarrap. "God bless the artist and his patience", says the man after "La jumpa" and "Si se da".

As a memory of that day, the journalist Davor Gjuranovic, one of the protagonists of the viral, shared a photo a week ago with Marcianeke on the same day of the interview.
"This is one of those unlikely encounters (…) but that is journalism that joins paths. Great interview with this young and successful talent", it reads there. "Good conversation about his life, his music and the future."
*Check the full interview with Marcianeke at this link.