Health
salary with plus for research, on call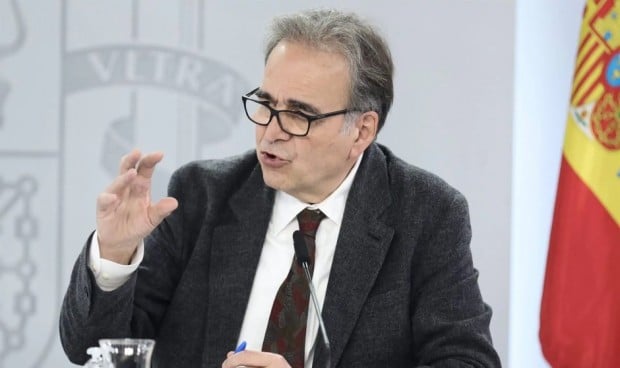 The Minister of Universities, Joan Subirats.
The General Secretariat of Universities of the Government of Spain has approved this Thursday the call corresponding to the year 2023 of evaluation of the research activity. This is a program of the Ministry of Universities to encourage research and from which doctors and other health professionals who work in this field can benefit, and may receive up to 1,892.64 euros per year.
The purpose of this call is recognize merits in research activity developed by the university teaching staff and by the research staff of the public research bodies of the General State Administration, according to the resolution published by the department that directs Joan Subirats in the Official State Gazette (BOE).
According to article 2, section 5.6 of the Royal Decree 1086/1989of August 28, on remuneration of university teaching staff, and article 6.1 of the Royal Decree 310/2019of April 26, the evaluations for each university will be carried out only once a year, for which purpose the interested parties will formulate their requests before December 31 of the year in which the relevant period to be evaluated is completed.

How much do you charge for university research?

Favourably passed the evaluation, the research staff will acquire and consolidate, for each one of the evaluations, the following annual amounts:
€1,892.64 for Research Professors of Public Research Organizations.
€1,712.62 for Scientific Researchers of Public Research Organizations.
€1,533.00 for Scientists Head of Public Research Organizations.
Who can request the extra remuneration?
According to current regulations, they will have the right to request the evaluation of their research activity who have the status of career or interim official belonging to one of the following university teaching bodies:
University professors.

University professors.

University School Professors.

Professors of University School.
Civil servants of university teaching bodies who are in a situation of commission of services or special services or who remain in a supernumerary situation or are on voluntary leave of absence. In addition, university civil servant teachers who provide services at the University under part time dedication.
The aforementioned faculty that requests a section of research must be in any of the following situations:
Those whose last positively evaluated tranche ends on December 31, 2016 or would have ended in previous years.

Those who have never applied before and meet a minimum of six evaluable years on December 31, 2022.

Those people who had not had their last normal evaluation tranche recognized and this would have ended on December 31, 2019 or in previous years.
To them are added the teachers who are enjoying permits from maternity or paternity or as part of a Comprehensive strategy to achieve effective equality between women and men and equity and equal opportunities.

Assessment for career researchers

On the other hand, they will have the right to request this evaluation, under conditions similar to those described above, the career civil servant research staff of the following scientific scales of the public research organizations of the General State Administration:
Research professors.

Scientific researchers.

Female scientists.
The information published in Redacción Médica contains affirmations, data and statements from official institutions and health professionals. However, if you have any questions related to your health, consult your corresponding health specialist.