Entertainment
"Spare", Prince Harry's book sells millions of copies | Rest of the world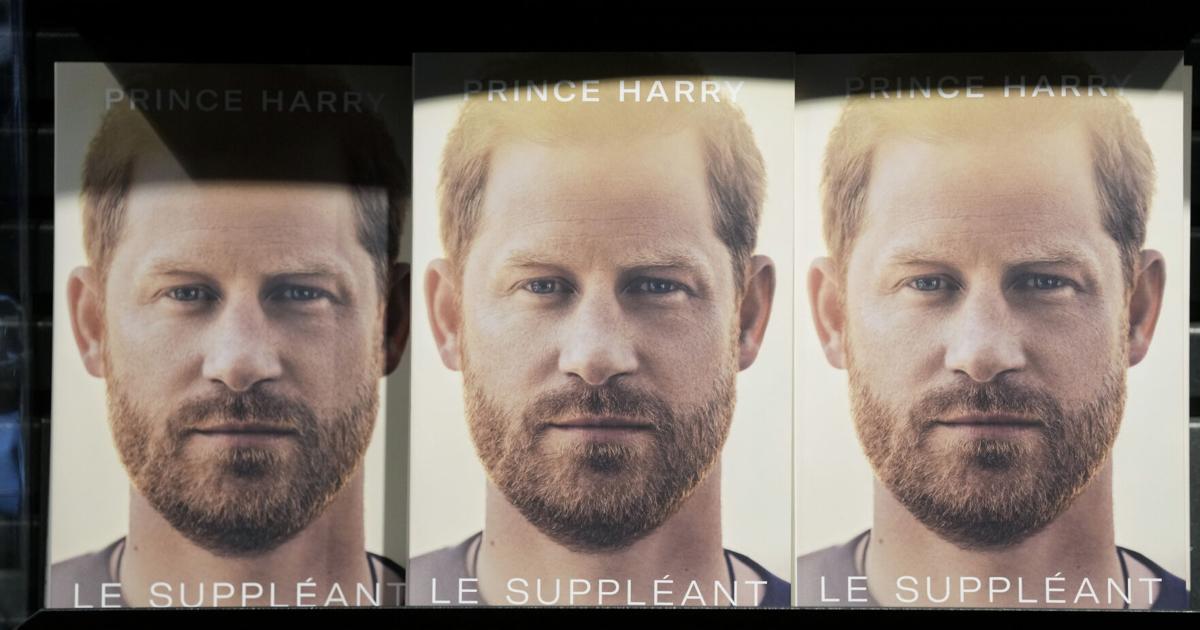 NY — Prince Harry's book "Spare" sold more than 3.2 million copies in English-speaking markets within a week of its publication and will likely be one of the best-selling memoirs of all time.
Penguin Random House announced Thursday that Prince Harry's explosive memoir sold 1.6 million copies in the United States alone. That's comparable to first-week sales for hits like Barack Obama's "A Promised Land" and former first lady Michelle Obama's "Becoming," which has sold more than 17 million copies since it was released in 2018.
The British publisher announced last week that "Spare" has sold 400,000 copies in Britain. in all formats, including physical, e-book and audiobook (the English version of which was recorded by the prince himself), on his first day.
In the United States, a print run of 2 million copies was announced, and a second reprint is about to be released.
Total book sales announced for "Spare" are for the print, audio, and digital editions in the major English-speaking markets: the United States, Great Britain, Canada, and Australia.
The book it has been published in 15 more languages ​​and editions in 10 additional languages ​​are expected. The Spanish version has sold 200,000 copies and a second reprint is being prepared in Mexico, according to data from Penguin Random House.
spare it reached first place in the biography category on Amazon.
The book could break records for nonfiction works, but so far no book has come close to keeping up with the latest Harry Potter novel, "Harry Potter and the Deathly Hallows," which in 2007 sold more than 10 million copies in its first book. 24 hours.
Prince Harry, also known as the Duke of Sussex, worked on his book with American novelist JR Moehringer, who also helped write tennis player Andre Agassi's acclaimed autobiography "Open" and is the author of "The Tender Bar," a book of memoir adapted by George Clooney into a film starring Ben Affleck.