News
Taiwan organizes new military exercises after repeated threats from China | The World | D.W.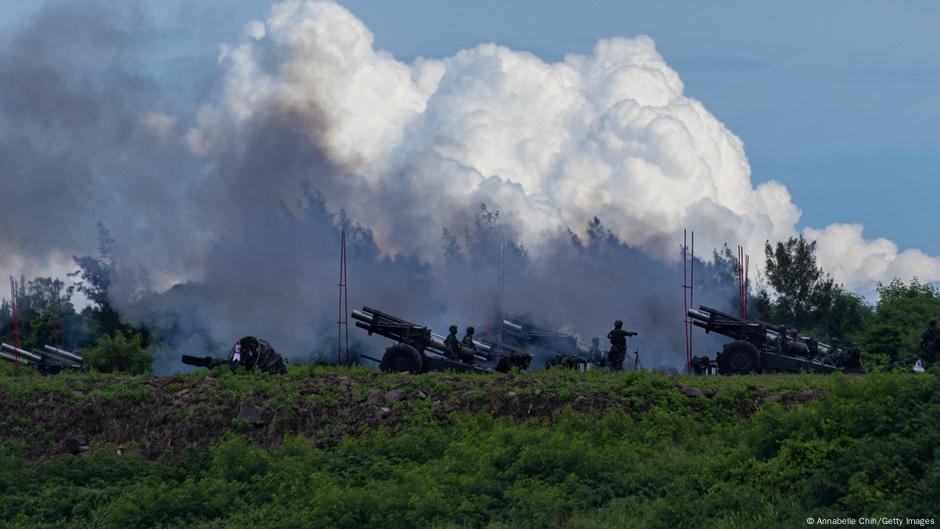 The Taiwanese Army deployed this Thursday (08.11.2022) new live fire maneuvers, after China, which continues its threats to take control of the island, culminated its largest military exercises around it.
Lou Woei-jye, a spokesman for the Eighth Taiwan Army Corps, said his forces fired shells and flares as part of a defensive drill Thursday morning.
The exercise deployed in the southernmost part of the island, Pingtung, began at 0830 local time (0030 GMT) on Thursday and lasted one hour, he said. On Tuesday he had already made another in the same place.
China has reacted furiously to US House Speaker Nancy Pelosi's trip to Taiwan, the highest-ranking US visit to the self-governing island in decades.
The Chinese military responded with several days of sea and air exercises around Taiwan that have brought tensions to their highest level in years.
Taiwan has accused China of taking advantage of Pelosi's visit to rehearse a possible invasion of the island.
The island's army downplayed its military exercises, saying they were scheduled in advance before those carried out by China.
"We have two objectives with the exercises, the first is to certify the adequate conditions of artillery and its maintenance, and the second is to confirm the results of last year," added Lou.
The latest exercise comes after China announced the end of its exercises, saying its forces have "successfully completed various tasks" in the Taiwan Strait.
In the same announcement, China said it would "continue to conduct military training and prepare for war."
CP (afp, rtr)