Entertainment
The theater that goes to the movies — Informativo Ágora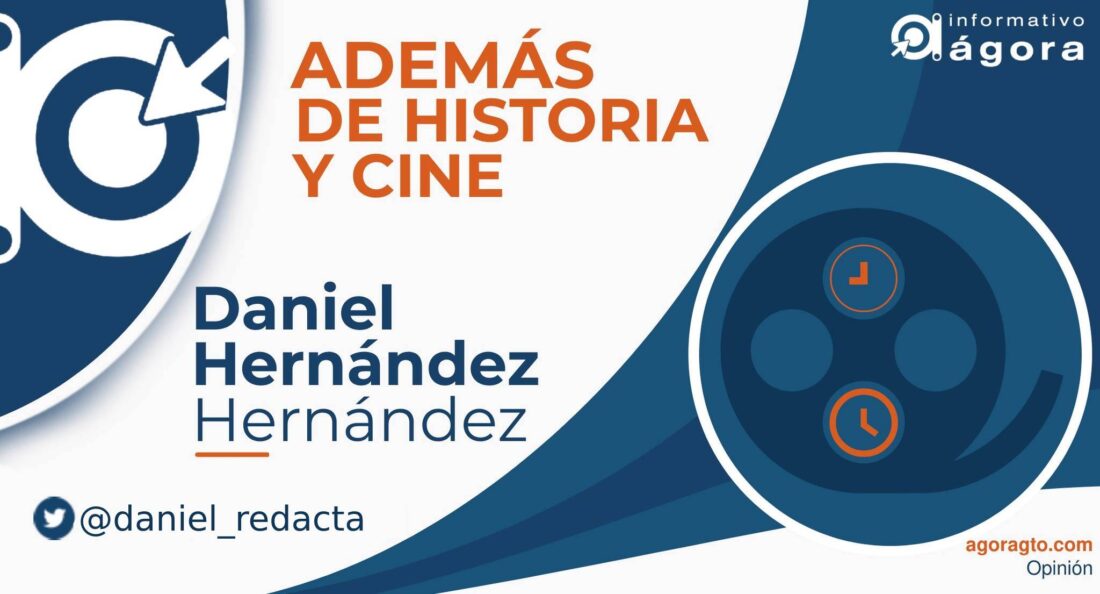 In recent days I had the opportunity to see the new film by the American Darren Aronofsky at the cinema and the truth is, I went with minimal expectations because Mother!, (2017) and noah, (2014), his previous works, did not convince me. Perhaps because – I admit – I am half bloody in these and various struggles of life, but personally I did not like them, besides that they pale before their Requiem for a Dream (2000) or The fighter (2008).
I heard and read comments divided by his recent work, so there is nothing like drawing your own conclusions. Without repeating and less spoliar what you have surely read about the Oscar and various awards given to Brendan Fraser for his role as Charlie in The whale (2022), tell them that the good Aronofsky claimed vindication with an interesting film, full of debates and forceful phrases, framed in religious issues ("people who know Jesus feel superior to others") and characters -who, like than its director-, seek to redeem themselves for their past actions.
The film was based on the theatrical production of the same name and, as it was made on location, viewers focused on acting and dialogue, something that was appreciated given the abundance of special effects created in CGI, with aliens and superheroes mercilessly giving up even with the bucket to modestly conquer the universe.
I don't know if the reverse has happened: except for musicals and children's, some cinematographic creation has been adapted to the theater, because I can't imagine they have Jurassic Park to a stage and less to the mechanical T-rex running through the halls of the venue. I also confess that I omit my opinion when it comes to comparing the staging with the adaptation to the big screen, because I'm not very good at melodramas and stand-up comedies.
My list is reduced to a few hors d'oeuvres, a monologue, a smuggled visit to the burlesque in my youth, and a horror show with the lady in black, based on the novel by Susan Hill, who can boast the full combo by also adapting its plot for a TV series, a movie, and its unnecessary sequel. The cinematography indisputably emanates from the theater, hence the elements that are related to them: acting body, set design, direction, lighting, costumes, to name a few characteristics.
Despite this proven artistic achievement, there are few works taken to the seventh art, a number that is further reduced when the plot occurs in a single setting, which occurs in a wild god by Roman Polanski (2011), with the story of two couples who meet to discuss the fight their respective kids had, leading to their modest protagonists taking literally everything they bring; with an outcome that refers to the Mexican Charity (Fors, 1974).
If we talk about stories of playwright couples turned into movies, we should not miss Closer (Nichols, 2004). Like life itself, this tape is sarcastic, at times dramatic and the opposite; with beautiful and at the same time imperfect protagonists, -says Natalie Portman, chameleonic and in a state of grace- and perhaps therein lies the pleasure or repulsion for seeing ourselves reflected in situations of this cinematographic parable.
As writers, directors and viewers like better half relationships, we cannot omit A Streetcar Named Desire (Kazan, 1951), starring the girl who took the wind, Vivien Leigh and the future godfather, Marlon Brando, with a plot that tells us that we all have a little bag of cargo and at some point we will get tired of carrying it on our backs.
And since not everything is drama, we have the French one on the comic plane fools dinner (Verber). This work of simple narrative was made into a movie in 1998: a group of millionaire friends meet every Wednesday for dinner, deciding one night to accompany each other, indeed; a fool. endearing François Pignon, the secondary character that in the Hollywood adaptation was characterized by Steve Carrell, the only salvageable thing about this remake.
See also
There are several cinematographic works that, without being it, could well be live representations, such as those of psychological horror: Saw, The Macabre Game (Wan, 2004), The witch (2015) and The lighthouse (2019) by Robert Eggers; the romantic trilogy Before (Linklater); The Exterminating Angel by Buñuel (1962) or some by Peter Greenaway, all with basic sets that allow us to focus on performances and conversations.
With the above, I concluded that I will go and value the live performances more. Most likely, I will not go to the burlesque to see and listen to the vedettes sing or to whistle at the comedian who, dressed in his Chivas harangue and smear the respectable, because these shows are in danger of extinction and of those that remain to visit, it implies doing extreme sports in Garibaldi at 2 in the morning.
On the other hand, if I go to see stagings to have a better opinion when comparing them when they are taken to the cinema; enjoy the costumes, makeup and the stories that unfold in a location, with dialogues with which we will identify, in addition to the acting work, such as the excellent one performed by Brendan Fraser in The whale and may it serve as an inspiration to the various costumes we wear in our life's work.
Your suggestions and comments are welcome to the mail:
[email protected]