Health
These are the MIR positions that Extremadura offers in 2023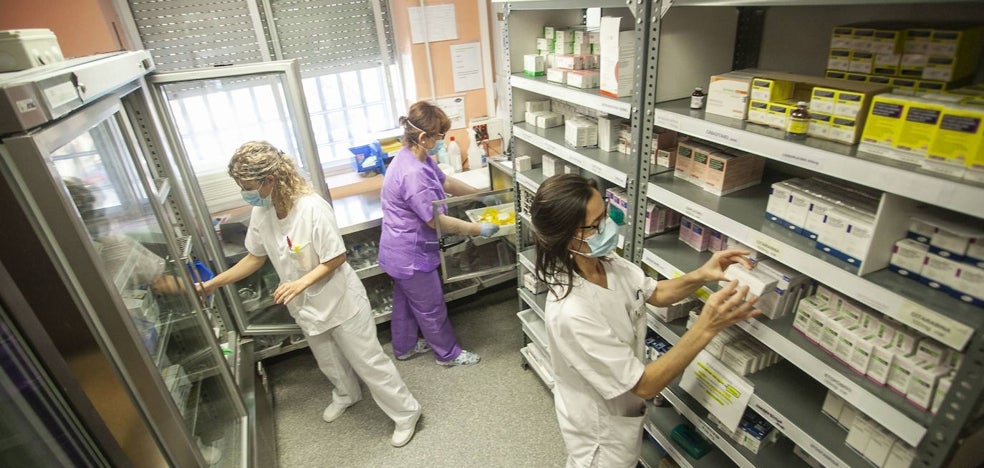 It offers 227 vacancies, 98 of them in Family and Community Medicine
Extremadura will offer 310 health training places in this 2023. It is the highest number in history for graduates in different health careers that will be trained in the coming years in the region. For this they will have to pass the test that is held this Saturday in different cities of the country, including Cáceres and Badajoz.
They include vacancies in Medicine (MIR), Nursing (EIR), Psychology (PIR), Pharmacy (FIR) and Chemistry (QIR) for different specialties.
In Medicine there are a total of 227 places, which are divided into 105 for hospital specialties, 98 for Family and Community Medicine, 9 for Pediatrics, 1 for Legal and Forensic Medicine, 1 for Preventive Medicine and Public Health, 9 for Psychiatry in teaching units multidisciplinary Mental Health, 2 for Geriatrics and 1 for Occupational Health.
Among the main innovations, the specialty of Child and Adolescent Psychiatry stands out. In different hospitals in the country there are 20 vacancies and Extremadura is one of the regions that offers this possibility with a place.
In Nursing they offer 68 positions, which are distributed as follows: 46 in Family and Community Care, 8 for Obstetric Gynecological Nursing, 6 for Pediatric Nursing, 5 for Mental Health Nursing, 2 for Geriatric Nursing and 1 for Occupational Nursing.
There are 227 for Medicine, 68 for Nursing, 6 for Pharmacy, 8 for Psychology and 1 for Chemistry

For Psychology there will be a total of 8 places. Seven of them will be in multiprofessional teaching units and one will work in hospitals.
Finally, this autonomous community also offers six for Pharmacy and 1 for Chemistry.
In total, there are 6.16% more places than last year. In this way, Extremadura is obtaining 96.87% of the places it has accredited for training by 2023, a good number according to the Ministry of Health if one takes into account that in Spain, on average, they have offered 93% of the places accredited in this call.
Specifically, Extremadura has offered 98.31% of the training places in hospital specialties and 100% of the Family Medicine and Paediatrics places that it has accredited.
It must be remembered that the exam is held this Saturday, January 21, on the university campuses of Cáceres and Badajoz. The one that usually provokes the most expectation is Medicine, which will begin at three in the afternoon and will last four and a half hours. Applicants will have to answer 200 questions plus ten in reserve.