Entertainment
Beyoncé, Kickboxing and the news of Apple Fitness Plus to fulfill your 2023 resolutions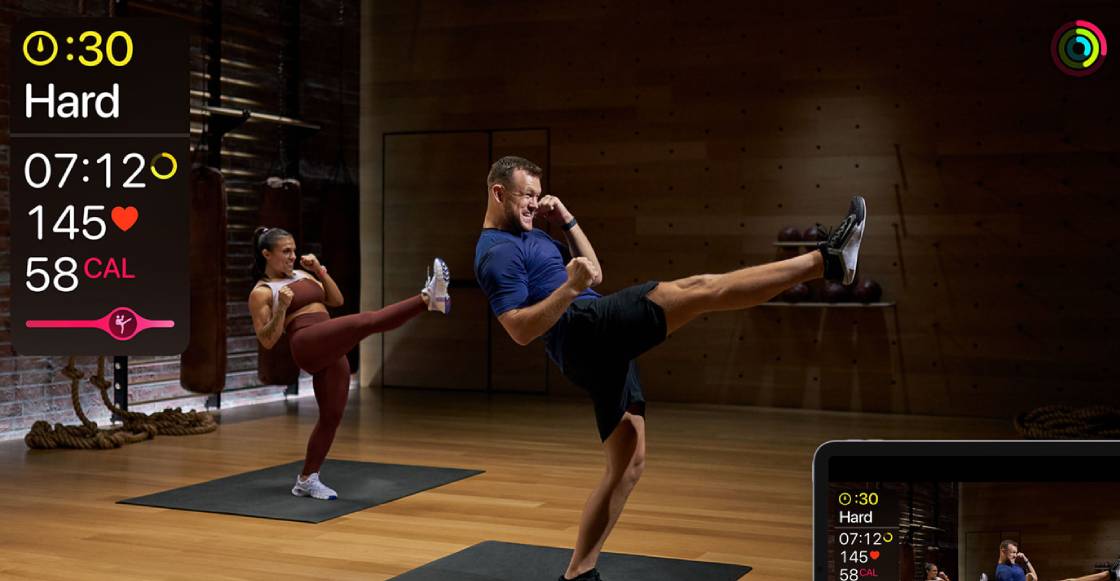 We are in the first month of the year and many are already beginning to take very seriously entering the fit life this 2023. If that is your case and you are also users of Apple Fitness+then we have good news for you, because the platform will have more options to improve physical and mental health.
And it is that the wellness service created by the Cupertino company has added new tools with which its users will be able to improve their well-being in the next 11 months, ranging from a new cardio exercise to meditation.
Apple Fitness+ will have Kickboxing sessions
Since last January 9, Apple Fitness+ included Kickboxing in its repertoire, a cardiovascular exercise to exercise the whole body and that will have two trainers: Jamie-Ray Hartshorne and Nez Dally.
This kind of training Helps develop strength, coordination, balance and stamina through training sessions that last 10, 20 or 30 minutes and where users learn different movements that they end up combining in a final round.
The best of all? that This training does not require any type of equipment. to be able to do it. Simply enter the app (where you must have an account) through your device and hit the exercise hard.
There will also be a new form of meditation to sleep better
Secondly, the Meditation feature in Fitness+ will have a new theme in its library: sleep. With this new modality and through guides and relaxing music, users will be able to learn to meditate to relax and sleep more easily.
the sleep guide will consist of four programs (Calm your mind", "Relax your body", "Appreciate your day" and "Visualize rest") twenty minutes each which can be done in any order and conclude with five minutes of relaxing music.
New sleep meditations will be added each week so people can create a relaxation routine while they fall asleep.
Beyoncé and Bad Bunny will accompany Apple Fitness+ users in their workouts
The Serie Artist Spotlightwhich dedicates an entire workout playlist to a single artist, Now it will have songs by Beyoncé (including songs from their latest album, RENAISSANCE), so that users exercise to the rhythm of 'Queen B'.
Since last January 9 seven new workouts are available (Cycling, Dance, HIIT, Pilates, Strength, Treadmill and Yoga) with the singer's music whose songs were specially chosen to encourage people in their sessions.
If that wasn't enough, Fitness+ will also be releasing two more Artist Spotlight options: Foo Fighters and Bad Bunnywhich will be available from January 16 and 23 respectively.
Jame Lee Curtis to open a new season of 'Time To Walk'
time to walkthe series of podcasts designed to make walks more enjoyable and make you feel accompanied, they will have new guests for their fifth season.
They are about the Spanish cook Jose Andres; Amber Ruffins, Jamie Lee Curtis, Jason Segel, Nina Hoss, Colman Domingo, Nathan Chen, Sheryl Lee Ralph among other celebrities that will be added to the already extensive catalog available on the Fitness+ platform.
New collections to achieve and inspire you to achieve your goals
fitness+ presents two new collections with curated content from the Fitness+ librarythat will help you achieve your goals or find inspiration.
The first is '6 Weeks to Restart Your Fitness', designed to motivate users to develop a new habit by exercising every day and with a perfect combination of trainings that are available from January 9.
Also, On January 23 there will also be a modality to take basic training to another levelwith basic exercises of 10 and 20 minutes that will have the use of dumbbells.
Apple Fitness+ is available for 149 pesos per month (for new subscribers and after the end of the free trial period. Requires iPhone 8 or later, or Apple Watch Series 3 or later paired with iPhone 6s or later.
It may interest you